We are two months into the second half of the year, and I've already witnessed massive releases of great games. I'm not surprised, though, considering gaming companies plan the release of their games the year before they release them.
For instance, I read that Microsoft already has its game itinerary for 2023, with a plan to release games each month. Thus, several games have been released this year already, and these below are some of the best I've tried so far.
Elden Ring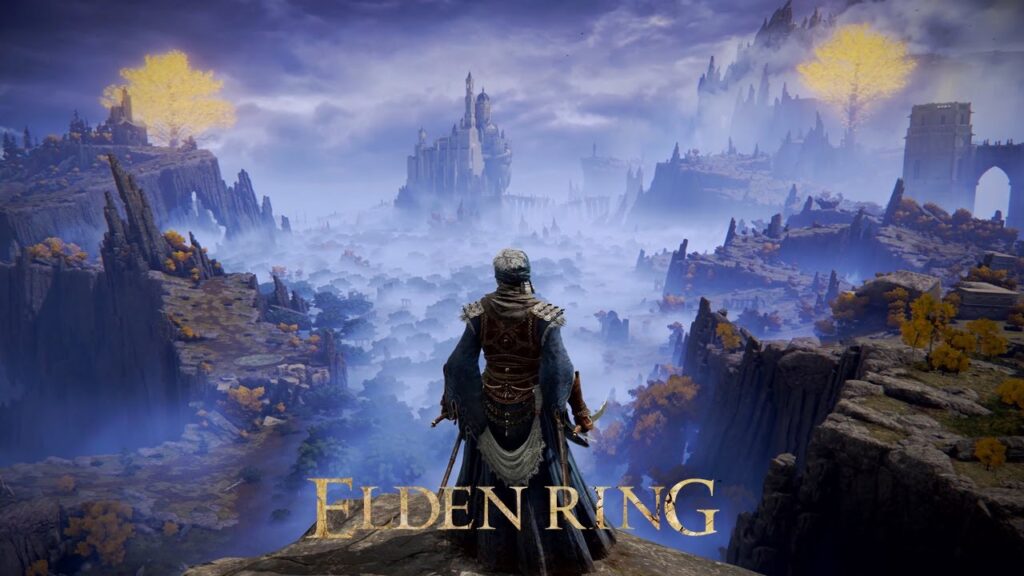 Elden Ring is not just this year's best-rated game but also a major milestone in the industry. I find it more or less a masterpiece of modern entertainment, with FromSoftware's open-world approach and Dark Souls Formula.
The game gives you the freedom to explore and uncover innumerable secrets surrounding the mysterious Lands. While featuring AI-controlled spirit allies, the game ensures there's enough flexibility to run off and explore other places if one is too challenging.
Horizon Forbidden West
Horizon Forbidden West is another fun and immersive open-world game with much to see, do, and check off. I got so lost in the game, no thanks to its stunning world, that I had to force myself to leave.
Featuring Aloy's dinosaur-infested world, the game delivers a true evolution, leveraging the power and hardware features of PS5. You can play the game on PS4 or PS5 to get the full experience.
Tunic
This game is compatible with PS5, PS4, Switch, Mac, Xbox Series X, and Xbox One. Tunic is a love letter directed at the classic 2D Zelda games that oozes charm; it has a masterpiece design.
In the game, you are guiding a cute fox adventurer around a mysterious island; the game lacks any traditional dialogue. Nevertheless, it weaves an engaging story – one I kept thinking about long after I had dropped the controller.
Total War: Warhammer III
Total War: Warhammer III is a classic game which is only criticized for not having the low-hanging fruit of being called "Total Warhammer." The game features eight factions, myriads of online multiplayer options, and much material to keep you on the battlefield.
However you choose to play the game, you are sure to obtain an incredible sense of power to destroy gods and tame demons. The game is compatible with Mac and PC platforms, inspired by the real-world Total War historical factions and Warhammer's lore.
Ghostwire: Tokyo
Ghostwire: Tokyo opens with a supernatural event that causes every living thing in Tokyo student Akito to disappear. He wakes up to find that he is sharing a body with KK, a spirit detective, and springs into investigating the event.
This game has an engaging storyline, but I believe the setting has to be the most intriguing feature. The game combines parkour, melee combat, ghostly superpowers, and first-person ranged combat to produce the best gaming experience ever.
Pokemon Legends: Arceus
The Switch game, Pokemon Legends, spins off with players being transported to Pokemon Diamond's distant past and Perl's Sinnoh Region. The idea sounded weird at first but proved to be what the franchise needed to catch the attention of the gaming world.
The combination of Pokemon and Arceus made the series evolve as a whole, setting the standard for the next games. I would say the upcoming core Pokemon games, Scarlet and Violet, now have a standard to follow.
Mario Strikers: Battle League
Battle League introduces football to people who don't like it in a different way. Featuring rapid-fire super-powered soccer matches, the game feels less like a serious tournament and more like a party game.
There are no rules or referees; just focus on making dizzying loops around the opposing team. The game features many customization options and leagues of player clubs, making it a trendsetter for sporting games.
Tiny Tina's Wonderlands
I particularly love that this game is available on multiple platforms, including PS5, PS4, PC Xbox One, and Xbox Series X. Featuring a Borderlands spinoff, the game is as anarchic as it sounds, but it offers more than meets the eye.
It might come off as a fantasy-flavored reskin of Borderlands, but the developer mixed things up significantly. The most important is that you're playing a customized character and players can match skills to create their unique hero.